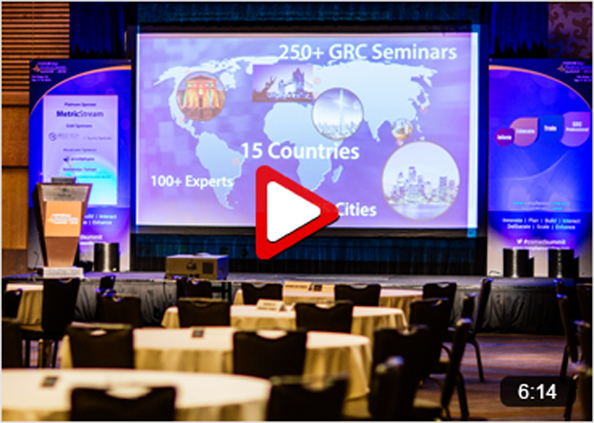 Why you should attend "Medical Device Summit 2020"
The two day event will feature 4+ Keynotes, 15+ impactful track sessions, 5+ stimulating panel discussions and over 300 minutes of networking. This annual summit brings together current and former FDA office bearers, federal officials, veterans, industry and regulatory specialists from around the world to address key issues in compliance, quality and innovation.
In addition to illuminating keynotes, the event will feature multiple track sessions, focused workshops, and exhibitor's stalls.
Attending this summit will help participants understand future trends and upcoming changes in global medical device regulations, best practices for managing FDA inspections, quality and risk management for ... medical devices, criteria for medical device commercialization success, FDA's new import program concerning international consequences, outsourcing, supply chain, trade, vendor and supplier management etc. It will cover emerging technologies of the digital health, wearable device, combination products, 3D printing, cybersecurity, robotics, AI, machine learning, & Iot/IIoT. View More
8:00 AM
Registrations and Breakfast
8:30 AM
Welcome Speech with an Introduction of Medical Device Summit
8:45 AM
FDA Enforcement - Outlook & Implications - Keynote - (FDA Invited (ORA))
FDA Invited (ORA)
9:15 AM
CDRH Office of Compliance Strategic Priorities and Hot Topics in Compliance - Keynote
(FDA Invited (CDRH))
9:45 AM
Current Healthcare Eco System: Challenges & Opportunities - Keynote
Coy Murchison, Chief Strategy Officer, Berry Herring Hayes & Associates
Ensuring HIPAA security in today's health IT environment requires HDOs hit a daily trifecta of HIPAA compliance, cyber security, and medical device management to ensure the IT infrastructure and PHI is protected. The FDA's Guidance states there is a shared responsibility among health care facilities, health care providers, patients, and manufacturers. This collaboration of stakeholders demands a comprehensive security plan which must align key departments: (1) Cyber Security; (2) HIPAA Privacy and Security; and (3) HTM. Because IT departments understand the IT infrastructure, HIPAA privacy departments understand OCR rules and HTM understands the functionality of the device - repair and maintenance, there must be an understanding of whom manages specific threats to the IT network and the medical device.
Learn the strategies to develop thorough strategies to lessen and alleviate OCR violations should a breach occurs:
Incorporate functionality systems which detect cybersecurity events in devices, in a timely manner;
Develop strategies to contain medical device intrusion;
Contain the impact of a potential cybersecurity incident;
Create contracts which lessen the risk of the health delivery organization;
Learn strategies to ensure proper management of PHI captured within the medical devices.
10:15 AM
Global Medical Device Regulations - US, EU, Canada, Brazil, China, Japan, Mexico, Russia, South Korea, Taiwan
John Riggi, President and CEO, Lake Ontario MED DEV Consultants
This session will cover:
High level review of US GMP regulations and those significant GMP regulations worldwide regarding quality systems

US
Canada
Brazil
EU
China
Japan

Additionally, similarities between requirements will be covered.
Lastly, will cover where to expect GMP regulations to implement as we move forward into 2020.
10:35 AM
Networking Break
10:45 AM
GDPR 2020: The evolution of general data protection and the rights of individuals over their own data.
L. Stephan Vincze, President & CEO, Trestle Compliance, LLC (Former Counsel, U. S. House of Representatives Committee)
Nearly two years after becoming effective, the EU General Data Protection Regulation (GDPR) has had significant effects on companies around the world. This interactive session will have a panel of experts discussing the following key issues:
A quick review of key GDPR principles and requirements
How has GDPR affected the rest of the world and the U.S.?
Where are we/you today nearly 2 years after GDPR went live?
Is it too late to become compliant?
Key steps to become GDPR compliant now.
11:25 AM
Artificial Intelligence in Medical Device - Keynote
FDA Invited (CDRH)
12:00 PM
Lunch
1:00 PM
FDA Communication Power Tools
Kwame Ulmer, Principal, Ulmer Ventures (Ex-FDA)
The US Food and Drug Administration offers a range of mechanisms to communicate with premarket review staff. The timing of communication and best practices to ensure both parties understand each other's messages is not well understood. Manufacturers regularly under-estimate the time and preparation required for effective communications for premarket applications and postmarket communications. Kwame Ulmer will highlight effective communication with FDA in a comprehensive manner to include the power tools that can be used immediately when seeking clearance, approval and effective compliance remediation.
1:40 PM
Medical Device Outsourcing, Supply Chain Management and new Foreign Trade Problems for Import/ Export Business
Casper E. Uldriks, Former Associate, Center Director of FDA's CDRH
Global markets create new and costly demands for a device import/export business. Firms must consider and update their short and long-term business plans to assure an effective positioning in the global market. New foreign regulatory requirements, effective quality assurance programs and evolving freight forwarding demands all require well planned in-house regulatory program to avoid expensive surprises and delays. For example, the European Union's (EU) new Medical Device Regulation (MDR) and cybersecurity programs are hot topics for FDA that should be considered as the impact your products.
2:00 PM
Vendor and Supplier Qualification and Selection.
Casper E. Uldriks, Former Associate, Center Director of FDA's CDRH
Vendors and suppliers present new risks that require a systematic evaluation of their suitability for your product. You should establish and verify well defined qualification criteria to have proper management of the risks inherent in any 3rd party involvement. The FDA holds you responsible for what you accept from them and incorporate into your commercial service or product. Quality assurance functions present a core challenge to determine a domestic and foreign 3rd party's willingness to meet your expectations. Your reliance cannot be based on blind faith. You and a third-party vendor or supplier need a dynamic relationship to avoid any manageable risk associated with your product. Key elements of a third-party quality assurance program and risk assessment practices will be identified.
2:30 PM
Networking Break
Track A - Sessions
Track B - Sessions
2:45 PM
3D Printed Medical Implants - Past, Future and... Present
MDR Implementation - Status, Next Steps and (revised)
Timelines
David Morrow, WW Integration Leader, 3D Printed Medical Implant Systems, DePuy Synthes, Johnson and Johnson
The talk will provide audience with perspective on 3D printed medical implants & instruments current and future state. Care will be taken to highlight not only the 3D med device manufacturing evolution but also provide context on hype versus today's reality. Talk will also highlight strategic business considerations in the 3D med device space.
The presenter will share perspective on key considerations required to successfully commercialize 3D printed medical devices. Content will also provide insights on appropriate product profiles as well as the critical role a clinical value proposition plays in driving market adoption.
Bill Enos, Senior Commercial Operations Director, Regulatory Services (Medical Devices) Americas, BSI Group
How to prepare for May 26, 2020 for devices using the soft transition
Art 120(3)
Economic Operators
PMS/Vigilance
Market Surveillance
NB audits under MDR
EUDAMED status update
3:25 PM
Medical Device Directive (EU MDD) and Medical Device Single Audit Program (MDSAP)
Software as a Medical Device - What to consider?
Royth v. Hahn, Global head of TUV SUD's Business Unit , Medical and Health Services (MHS)
Software as a medical device under MDR
Apps as medical devices
Software as part of a medical device
Classification under MDR
App Stores in regards of economic operators: status of the discussion
4:00 PM
FDA Electronic Submission Process - Keynote
FDA Invited
4:40 PM
Closing Mark - Next Day Plan
8:00 AM
Registration and Breakfast
8:30 AM
NanoEHS Risk Assessment Lessons for Medical Devices - Keynote Speech
9:05 AM
Protecting Company Revenues with Product Compliance - Keynote
Kelly Eisenhardt, Managing Director & Co-Founder, BlueCircle Advisors
Hazardous material and substance regulations continue to increase across the globe. Preventing lost sales from stop shipments, fines, and fees is crucial. Kelly Eisenhardt will discuss how understanding the web of compliance requirements for customers, governments, suppliers, and products is key to protecting your company's revenues. Learn the ten (10) steps to building better product compliance programs.
9:40 AM
Medical Device Advertising and Promotion: Compliant Marketing Communication Practices in the Age of Social Media
Howard L. Dorfman, Esq., Adjunct Professor, Seton Hall University School of Law
While advertising and promotion of medical products has long been subject to regulation by the Food and Drug Administration (FDA), the expansion of available media platforms over the past decade has created uncertainty for medical device manufacturers and others. In particular, the explosive growth of social media and the internet including Twitter and Facebook has brought both challenges as well as opportunities in terms of the delivery of promotional messaging as well as disease state information to healthcare professionals, patients and caregivers. Since FDA enforcement had originated with the more traditional methods of communication such as print, radio and television, development of guidance specifically focused on the new forms of media has been relatively slow to appear. As a result, there has been a relatively measured adoption of these new communication channels by device manufacturers and others in the medical products manufacturing community.
This presentation will explore the foundation of government oversight relative to advertising and promotion to the medical and lay communities and follow the development of FDA guidances designed to bring a degree of clarity to manufacturers electing to utilize social media. Specifically, the session will focus on the following:
Basic principles relating to the regulation of medical device advertising and promotion
Evolution of government enforcement
Analysis of FDA guidance documents addressing the use of social media
The (possible) future of advertising and promotion for medical devices
10:00 AM
Exploring what is new in the FDA's approaches to premarket, post market and Recalls in the medical devices area
Haja Sittana El Mubarak, PhD, Former FDA Official, Senior IVD consultant, Biologics consulting Inc
The vision of the FDA's Center of Devices and Radiological Health (CDRH) includes a commitment to that patients in the US have access to high-quality, safe and effective medical devices of public health importance first in the world. To this end CDRH selected strategic priorities and is implementing several advances in the pre and post market areas to; reduce the time and cost to the U.S. market, and support the devices throughout the product life cycle without compromising reasonable assurance of safety and effectiveness. This session will explore key advances and trends in the FDA's approaches to premarket, post market and Recalls in the medical devices area.
The session will discuss premarket, post market and compliance processes with focus on the impact of the following:
Changes in the IDE program, NEST, Parallel review program, Partnering with patients, customer service and quality management
The total product life cycle approach.
The Simplicity approach and Least burdensome approach.
Collaborative communities
10:20 AM
Networking Break
10:35 AM
Emerging Technologies of the Digital Health - Panel Discussion
Jyotsna Mehta, Founder, Keva Health (Ex-FDA)
11:15 AM
Medical Device Enhancements - Keynote
FDA Invited (CDRH)
11:45 AM
Cybersecurity, Machine Learning and Iot/IIoT
Zoe Braiterman, Consultant, GYMedical Device Consulting, LLC
12:15 PM
Lunch
1:15 PM
Medical Device Quality Challenges and Risk Management (ISO 13485 and ISO 14971): - Panel Discussion
Denise (Whitehead) Arrington
Joshua D. Levin
Track A - Sessions
Track B - Sessions
1:50 PM
Combination Products
Cyber Security
Archana Reddy, Ex-Regulatory Advisor/Public Health Advocate (FDA)
Charlie Schick, Business Development, Healthcare and Life Sciences, Owl Cyber Defense
2:20 PM
Techincal Writing and Documentation
CHANGE CONTROL - Is Your Change Management System Effective?
Stephanie Harrell, CQA (Former US FDA Investigator) Quality and Compliance Consultant, Auditor and Trainer, ProPharma Group
Controlling change in a quality system will require key tools and resources alike. In an ever evolving regulatory landscape it invites all involved participants to engage fully and embrace their part in the process.
This session will provide the following insights:
How to recognize when change controls are needed
Who should be involved in the change control process
What resources will be needed to effectively manage change controls
Remaining current with change controls as part of cGMP's
2:50 PM
Networking Break
3:00 PM
Robotics and Artificial Intelligence (AI)
Nathan McBride, Vice President, Global IT, Orchard Therapeutics
3:30 PM
FDA Inspection - Keynote
FDA Invited (ORA)
3:50 PM
ISO 10993 and Biocompatibility - Workshop
Oleg Kornienko, External Service & Operations Quality Head, Novartis Institutes for BioMedical Research (NIBR)
4:15 PM
Vote of Thanks & Participation Certificate Distribution